My VLAN project started as an offshoot of the desire to get my pFsense router into my rack.
To facilitate this I purchased a Qualys Scanner Appliance Model No: QGSA-4120-A1 off of eBay.
At the time of purchase I payed $185 shipped.
Specs:
E3-1275 v2 (8 Cores)
16GB DDR3 ECC
1TB HGST 2.5" HDD (fine for pfSense)
Dual Intel NIC onboard
*Motherboard is a TYANN S5510 Variant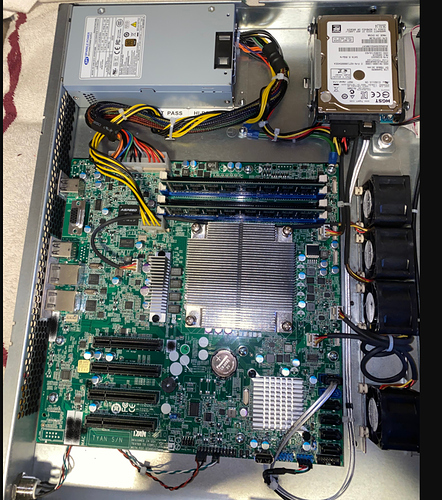 The nice thing about this unit is that it has pci slots in it, so at some point I will be buying the parts needed and adding a 10g card into it. The case will require minimal modification but I anticipate it will be easy to do.
Out of the box it is pretty loud, if my rack was not located in my shop I would still use it but with this suggested upgrade.